Ibiza Lockdown Radio
Country:
Ibiza
An Electronic Music Radio Station and streaming Channel started in the Ibiza Lockdown of 2020 with the sole purpose of spreading music in these difficult times. Bringing the best music together from talented DJs & Artists on the Island and around the world in unity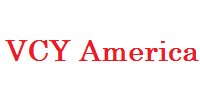 VCY America
Country:
United States
Since 1995, the organization's legal name is VCY America, Inc. VCY is the acronym of "Voice of Christian Youth," recognizing the three teenagers who approached their Youth For Christ Bible club director about starting a radio program.
Organization History
Founded in 1954 as Milwaukee Youth For Christ
Renamed in 1973 as the Wisconsin Voice of Christian Youth, better known as WVCY.
Renamed in 1995 to VCY America to reflect its national impact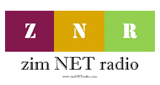 zim NET radio
Country:
Zimbabwe
The best in traditional African music, Sungura, Urban Grooves, Zimdancehall, Talk shows and many, many more genres. An online community  radio station where fans from all over the world can congregate and share their thoughts and common interests relating to politics, love, marriage, culture, Christianity, children and education. You want what you want and zim NET radio and its Gospel Channel  has got it. See !! (If you are not listening to the Gospel Channel now…You will want to come back. Don't forget where you found it
We value each individual, their beliefs, their faith, their passion and their unique contribution to our mission.
Show more