KooL FM is the an internet radio in SVG that is very kool and relaxing. Playing you none stop music.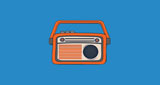 Kultu Radio
Country:
Benin
Pour mettre en œuvre sa mission, Kultu Radio/TV agit depuis sa création en étroite collaboration avec l'ensemble des acteurs engagés pour la promotion de la culture et de l'art, des acteurs de l'accompagnement et du financement, des acteurs des réseaux et entreprises de presse, organisations engagées dans une démarche de responsabilité sociale.
La forte mobilisation des partenaires de Kultu Radio/TV à l'échelle nationale et internationale, participe pleinement à la mise en œuvre de sa stratégie et de son ambition.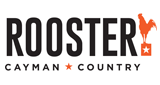 Rooster 101.9
Country:
Cayman Islands
Rooster 101 (101.9 FM) is a radio station in the Cayman Islands in the British West Indies. Established in March 2002, Rooster 101.9FM was the islands first Country Music Radio Station. The station is owned by Hurleys Entertainment Corporation. Rooster became an instant favorite amongst the local community. After the introduction of the Cayman Crosstalk morning show, the station quickly became a voice for the people of the Cayman Islands and was here to stay. Addressing pressing issues, tackling the hard questions and opening up the airwaves for discussion, it is now the number one platform for both the political and private sector and prides itself on supporting local artists and the community of the Cayman Islands. Today's biggest Cayman Country Rooster 101 and all time favorite Country Music artists like, Wynonna Judd, Brad Paisley, Kenny Chesney, Keith Urban, Alabama, Taylor Swift, Garth Brooks and many more.