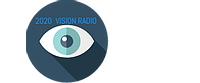 2020 Vision Radio
Country:
Nevis
Our 'voices' will be extremely familiar to you as our team launched the first community… open door, open mic, open line… station in the Federation in 2005. That particular station had a major impact on Nevisians and Kittitians, both home and abroad, under its original owner-a dynamic and highly respected SK-Nevis businessman/entrepreneur but, when sold in 2011, suffered from many new management conflicts. And now….WE'RE BACK…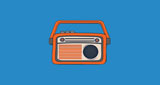 Kultu Radio
Country:
Benin
Pour mettre en œuvre sa mission, Kultu Radio/TV agit depuis sa création en étroite collaboration avec l'ensemble des acteurs engagés pour la promotion de la culture et de l'art, des acteurs de l'accompagnement et du financement, des acteurs des réseaux et entreprises de presse, organisations engagées dans une démarche de responsabilité sociale.
La forte mobilisation des partenaires de Kultu Radio/TV à l'échelle nationale et internationale, participe pleinement à la mise en œuvre de sa stratégie et de son ambition.