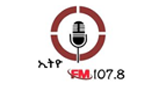 Ethio FM Radio live is a popular radio, which is broadcasting the latest news in sport and the world, the best hits from pop music and folk!

Zodiac Malawi Online
Country:
Malawi
Zodiak Malawi Online. Zikachitika Mumvera kwa Ife. We are here to provide you with Breaking news, sport, TV and radio. To Educate, Inform and to Entertain you wherever you are.