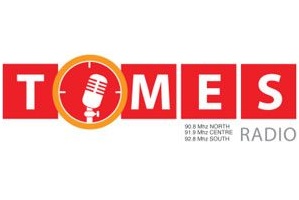 The Times Group Malawi
Country:
Malawi
Times Radio has national reach with programs that appeal to all various groups of listeners at different times of the day. Times Radio reaches out to more than 8 million listeners with most of the programs and news in local languages.
Times Radio is available in all regions.  Times Radio is on 95.2 FM in Eastern Region, 92.8 FM in Southern Region, 91.9 FM in the Central Region and 90.8 FM in the Northern Region. Times Radio also streams online.

Zodiac Malawi Online
Country:
Malawi
Zodiak Malawi Online. Zikachitika Mumvera kwa Ife. We are here to provide you with Breaking news, sport, TV and radio. To Educate, Inform and to Entertain you wherever you are.