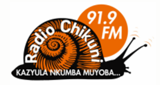 CHIKUNI RADIO
Country:
Zambia
A large portion of the radios activities are concerned with the support for the local music artists, as music is the traditional medium of passing on wisdom. Other important projects of the radio include the Radio Schools (Taonga Market), the annual Tonga Concert and Tape Production.
It is from Chikuni Mission that the radio station operates on 91.9 FM and covers a radius of 60 Kilometres. It broadcasts to all the 21 out-stations in Chikuni Parish and beyond, with an estimated potential audience of 250,000 (low estimate). The station also reaches four other parishes noteably Monze, Mazabuka and Choma. Chikuni centre can eaily be seen from afar thanks to the radios 69 meter guyed mast, accommodating the radio's FM antennas.
KYCN Radio
Country:
United States
The Soundz of the Kingdom
KYCN Radio is the worldwide broadcasting outreach of the Church at Victorville, a non-501(c)3 Messianic Hebrew Yisraelite association based in the High Desert of Southern California, USA.
Tune in to KYCN Radio 24 hours a day, seven days a week, for the latest original Hebrew sounds, news, interviews, Q&A, end-time prophecy, and powerful apostolic revelation.
Yisraelite Muzic & Talk
24 Hours a Day, 7 Days a Week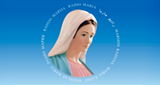 Radio Maria
Country:
Rwanda
Une voix chretienne qui vous accompagne.
Show more