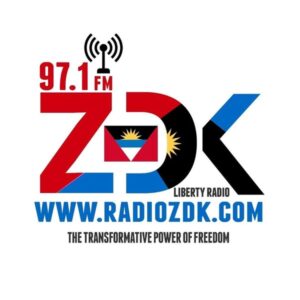 Liberty Radio ZDK Live
On the 30th November 1970, ZDK came on the air broadcasting on the 1100 spot on the AM dial serving the Eastern Caribbean with 10,000 watts and the link between the studios in St. John's and the transmitter site was an FM transmitter with 10 watts on 99.0 FM. So for the very first-time listeners in St. John's Antigua could hear a radio station operating on both the AM & FM dial.
ZDK is today known as – ZDK Liberty Radio International – broadcasting on 97.1 FM from its transmitter at the highest peak on Antigua, Boggy Peak and on the world wide web.