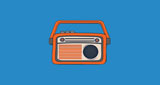 Seismic Radio-Russia
Country:
Russian Federation
Seismic Radio – Talk Radio going beyond the edge!
On Seismic Radio you will hear a collection and programs
and talks you are unlikely to hear on any other radio station.
We try bring truth instead of political correctness, reality
instead of utopia. All our audio channels are low bandwidth making sure you can listen at your comfort without using up your data allowance at record speed.
We are Bible oriented, reaching out with the message of
the Gospel and with Bible based messages to buildup fellow Christians.